learn
Guaranteed Success
Our Services
Being an expert in the field of training logistics course in Kochi, Kerala; TALENT FLY aims to fill the space created due to lack of skilled manpower in the field of logistics and supply chain management .
Popular Courses
These courses are designed to bridge the gap between different phases of academic studies and to provide additional professional training and qualifications to our students of TALENT FLY institute of professional studies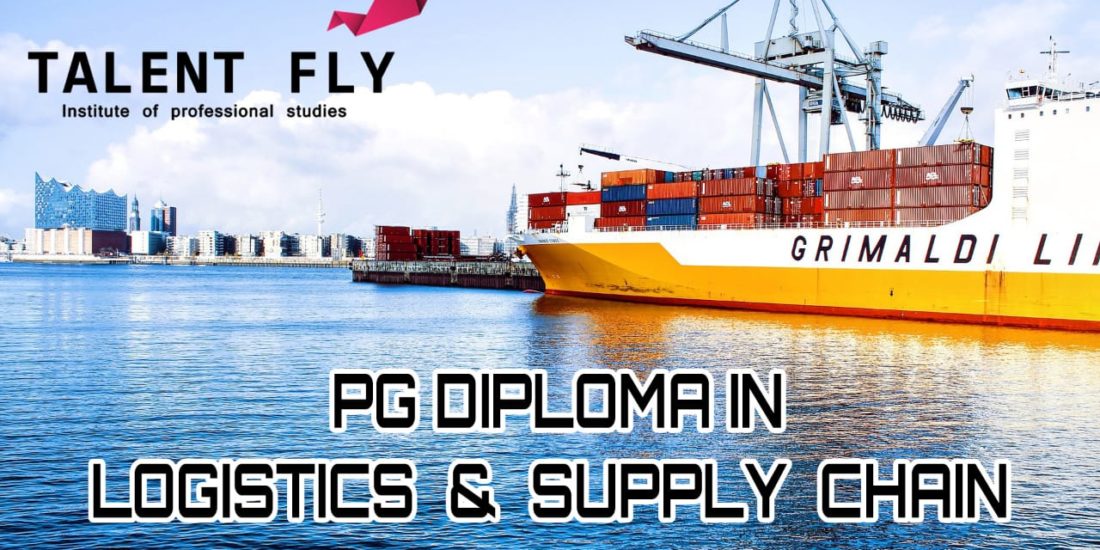 The PG diploma in Logistics and Supply Chain Management program focuses
about
Our Difference
What We Do
At TALENT FLY, The logistics institute in Kochi create a platform for the Students to gain more insights into the emerging trends LOGISTICS
about
Our Difference
Education Centre
Benefits of learning at TALENT FLY
about
Our Difference
We're already there
TALENT FLY the Logistics institute creates the high qualified logisticians for the future logistics industry.
about
Our Difference
Our Highlighted Courses
At TALENT FLY we create a platform for the Students to gain more insights into the emerging trends of logistics courses.
about
Our Difference
Word-Class Certificates
We are proud that our certificates are accepted world wide.
Mission & Vision
To FLY is, A TALENT the chicks acquire after days of nestling, with the profound invest of parent birds' time, love, care and effort.
Nestling in TALENT FLY the spirited wings and to roost high in the tree of SUCCESS.

36
Available Courses

27
Dedicated Tutors
289
Placements
112
Companies
Talent Fly, the center for Excellence is a world class technical and management institute rendering advanced courses in the specialized parlance designed by prodigious professionals. In the fast growing technical era Talent Fly works on to provide the course that fortify the students contributing to the country and to the world. The innovative training enables the students to acquire the skills of dignified professionals within the completion of the course. We mould the students to be great aspirants of the competitive commercial and technological world and to be the maintainers of issues of global concern. A platform set up by Talent Fly to interact with the successful business persons, trainers and true aspirants sharpen their personality and give them a wide view to recognize their importance and space in the rapidly changing world.
Study under acclaimed experts who will help you to grasp the big picture of global logistics and supply chain management. you learn how to manage complex supply chains, ae well as the interconnected relationship among the different stakeholders and networks across industries.
Global Organizations like Apple and Amazon highlight how understanding logistics and supply chain management is critical for competitive success. At Hull, the learning Experience is research-driven with a strong practical emphasis on problem-solving. Our teaching staffs are recognized for their cutting-edge research, expertise and ability transfer industry best practices.
Our students will get secure jobs in an array of business and in a variety of contexts in the INDIA and abroad. These include manufacturing companies, service companies, retailers, not-for-profit Organizations, consultancy firms and the public sector.
In Talent Fly Institute of Professional Studies course structure are introduced by this STED Council for students for the programmes, the opportunity to pursue the programme in any subject is equally available to all learners. Instead of being guided by any presumption about ability level, it would perhaps stand to reason if receptivity of a learner is judged in the course of the learning process. That would be entirely in keeping with the objectives of open education which does not believe in artificial differentiation.
Keeping this in view, study materials of the all programme different subjects are being prepared on the basis of a well laid-out syllabus. The programme combines the best elements in the approved syllabi of STED Council in every form of experienced scholars is indispensable for a work of this kind.
We, therefore, owe an enormous debt of gratitude to everyone whose tireless efforts went into the writing, editing and devising of a proper lay-out of the materials, Practically speaking, their role amounts to an involvement in invisible teaching. For, whoever makes use of these study materials would virtually derive the benefit  of learning under their collective care without each being seen by the other.
The more a learner would seriously pursue these study materials the easier it will be for him or her to reach out to larger horizons of a subject. Care has also been taken to make the language lucid and presentation attractive so that they may be rated as quality self-learning materials. If anything remains still obscure or difficult to follow, arrangements are there to come to terms with them through the counselling sessions regularly available at the network of study centre set up by the STED Council.
Our programme is fully accredited by the STED COUNCIL meaning that students who complete required modules can get VALID CERTIFICATE and apply foe this essential attestation like NORCA attestation. The CERTIFICATION is also accredited by the JAZ-ANZ, DAC, CIAF, AUSTRALIA, ISO 9001 etc. The STED COUNCIL certificate will be giving you a head start in this competitive field.
Program content includes field trips, industry speakers and a strong practical and problem-solving element, delivered by staff recognized for cutting-edge research and translating industry best practices.
Needless to add, a great part of these efforts is still experimental -in fact, pioneering in certain areas. Naturally, there is every possibility of some lapse or deficiency here and there. However, these do admit of rectification and further improvement in due programme. On the whole, therefore, these study materials are expected to evoke wider appreciation the more they receive serious attention of all concerned.
You will also benefit from the vast expertise and resources of our Professional Institute, a world-class facility based at KOCHI,
Choose to spend a year studying at one of our institutions or undertake a year-long professional placement, which is the one of the best logistics institute in Kochi.